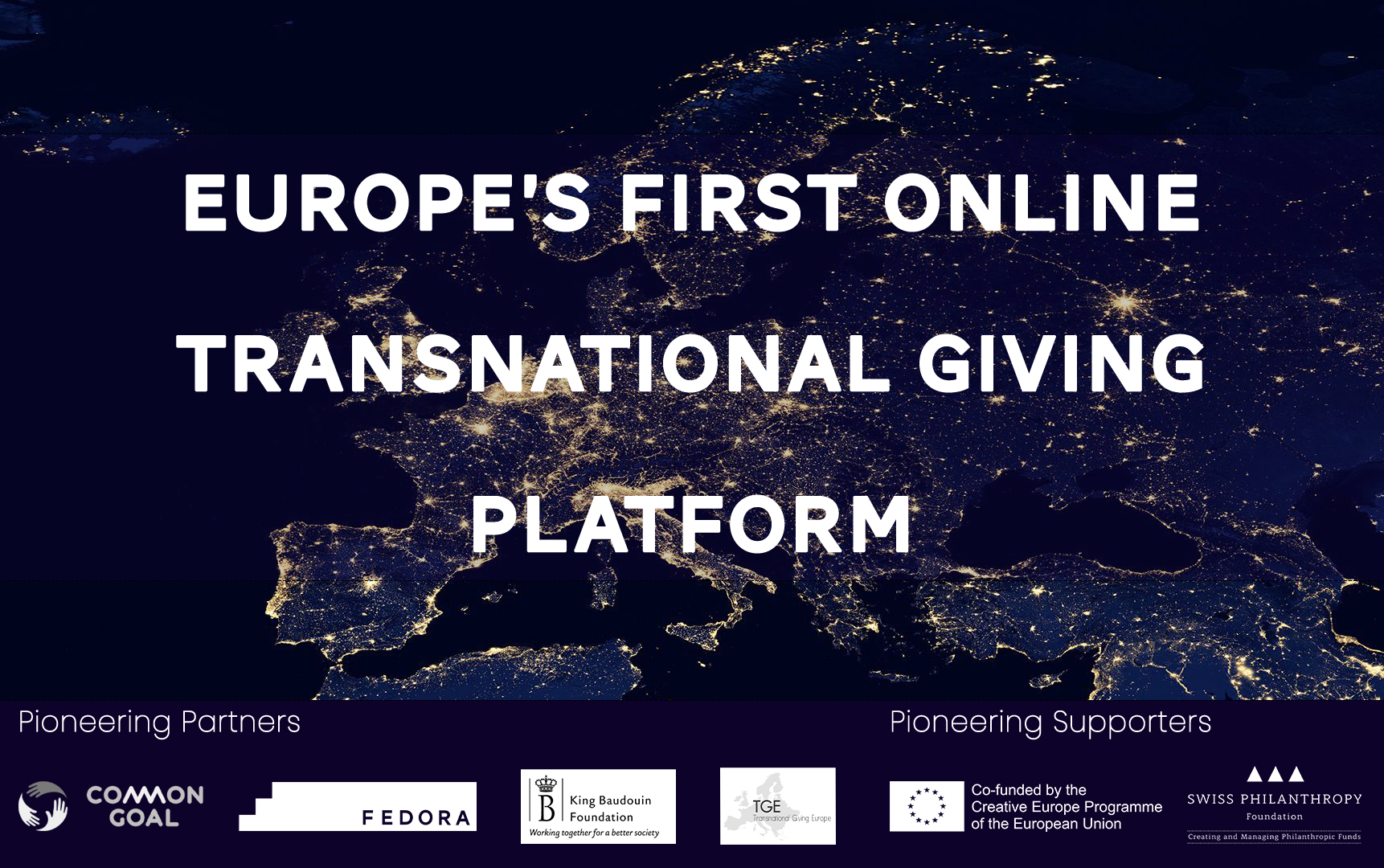 Digital revolution in the world of philanthropy, with the launch on Monday June 29, 2020 of a European digital platform for cross-border donations. An innovative pilot project which aims to facilitate donations and stimulate philanthropy in Europe.
The voluntary sector has been marked by major changes in recent years, which is pushing it to reinvent itself. Digitization thus represents today both an important lever for NGO fundraising and a major challenge for the generosity sector.
Thanks to this easy-to-use solution, individuals and companies can make online donations to causes and organisations of their choice in Europe, while benefiting from tax advantages in their country of residence, within a secured legal and fiscal framework.
This interdisciplinary private-public digital project is co-developed by Transnational Giving Europe in collaboration with FEDORA and Common Goal and with the support of the King Baudouin Foundation in Brussels. Swiss Philanthropy Foundation is co-funding this initiative alongside the Creative Union Program of the European Union. This is a major and unprecedented step forward for the generosity sector in Europe, which the Swiss Philanthropy Foundation welcomes:
"We believe in collaborations and in promoting philanthropy. The creation of a digital donation platform on a European scale is an essential milestone to facilitate access to philanthropy and promote cross-border generosity between donors and beneficiary organisations, while meeting the highest requirements of good governance. Swiss Philanthropy Foundation is proud to support this project carried by the Transational Giving Europe network, in collaboration with FEDORA and Common Goal." Sabrina Grassi, Director General of Swiss Philanthropy Foundation
This digital platform will thus contribute to making generosity more effective and more inclusive in Europe. European philanthropy will now be able to play its complementary role in public action more than ever.
We invite you to download the official press release in the language of your choice:
Swiss Philanthropy Foundation © 2016