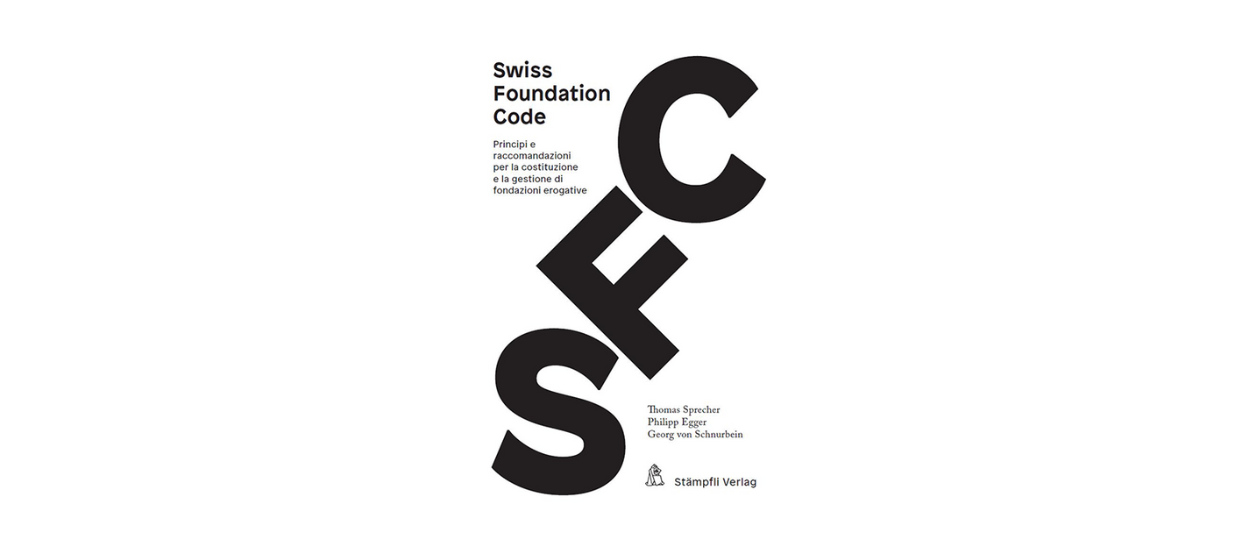 Speech by Sabrina Grassi at the launch of the Italian version of the "Swiss Foundation Code
The "Swiss knife for the creation and management of foundations" will be published in Italian for the first time in January 2023. The publication will be officially launched with cenpro (Centro Competenze Non Profit) and important representatives of the Ticino foundation sector on the evening of 19 January 2023 (starting at 5.30 pm) at Villa Negroni, in Vezia near Lugano.
The Swiss Foundation Code establishes international guidelines for good governance in the field of philanthropy. With its 4 principles – efficiency, checks and balances, transparency, social responsibility – and 28 recommendations, it serves as a reference for all types and sizes of foundations and is a practical tool for future founders, foundation board members, foundation staff, service providers, supervisory authorities and others. First published in 2005 and supplemented in 2009 and 2015, the fourth, fully revised edition is being published in 2021, initially in German, French and English.
Thanks to the support of SwissFoundations members and the productive collaboration with cenpro, the Swiss Foundation Code will also be published in Italian in early 2023. The publication of this important work in Italian will strengthen the position of foundations in Ticino and Italy and give the philanthropic sector as a whole greater visibility, credibility and legitimacy.