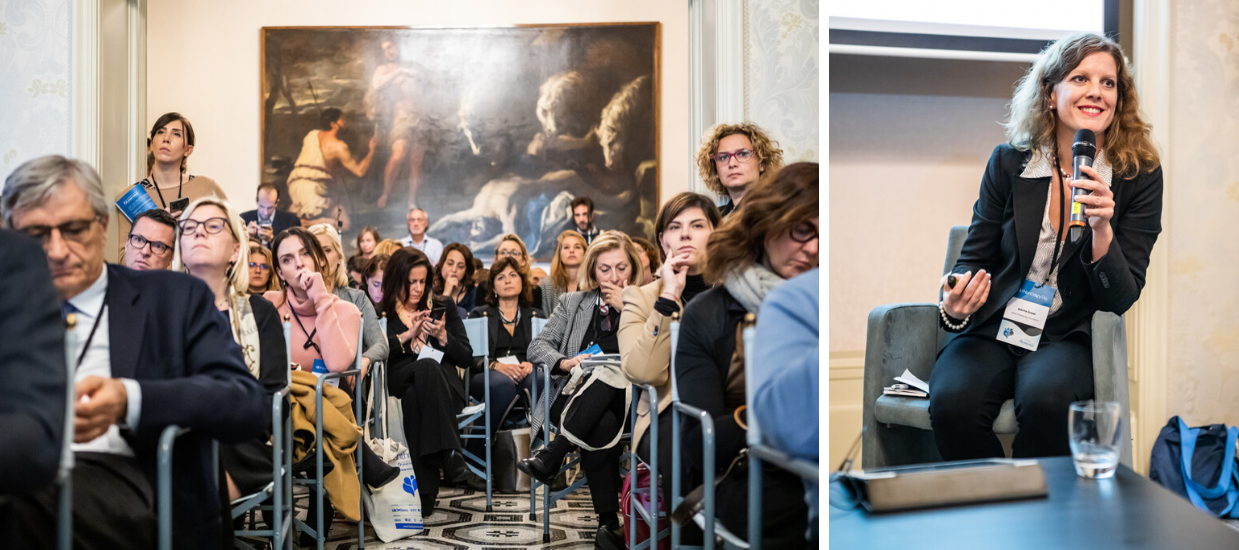 The Swiss Philanthropy Foundation participated in the Lang Philanthropy Day 2019, organised by the Fondazione Lang, on 24 October in Milan. This 7th edition entitled "New Philanthropy: trends, insights, opportunities" was devoted to innovative philanthropic practices.
At the "Family and philanthropy" panel, Sabrina Grassi, Director of Operations, presented the solutions proposed by the Swiss Philanthropy Foundation to support families in the implementation of their philanthropic projects. In particular, thanks to the sheltered fund model, which allows donors to reunite their families around a common philanthropic project, while freeing themselves from the administrative burden within a framework of good governance, within an established structure.
Involved in transmission issues, Swiss Philanthropy Foundation also supported the meetings of the "New Gen Council": interactive workshops bringing together young philanthropists, who together address in a concrete way questions related to their philanthropic project, governance, but also their contribution and their personal approach within family philanthropy.
In collaboration with the Fondation du Verbier Festival, the Swiss Philanthropy Foundation organises the "Verbier Festival Philanthropy Forum"; meetings in the form of workshops and conferences to share our knowledge between generations and encourage philanthropic initiative. In 2018, transmission was featured at a round table entitled "Transmission, Music and Philanthropy" and a workshop will also be devoted to this theme in 2020.
Swiss Philanthropy Foundation © 2016