Philanthropic funds
What is a collaborative fund?
The collaborative fund operates on the same model as the nominative fund, with the difference that the endowment of the fund is made by several donor foundations that collaborate for the same cause and sit together on the steering committee. By entrusting the administrative management of the fund to Swiss Philanthropy Foundation, this solution allows the entities that join forces and capital to pool costs and simplify their administrative processes. This allows them to create leverage and have a greater impact to support systemic change in various fields.
Our collaborative hosted funds
Partners for a New Economy
Partners for a New Economy is an international collaboration of donor foundations that seeks to transform the economic system so that it generates positive environmental and social impacts.
The fund was established in 2015 by the MAVA, Oak, Marisla and KR foundations. The Laudes and Ford foundations joined P4NE in 2021 and Omidyar Network in 2022. To date, the Fund has supported nearly 50 organizations and is hosted by Swiss Philanthropy Foundation.
Website



Tanya's Dream
Tanya's Dream Fund strives to create conditions for individuals and organizations to realize a shared vision of a Bulgarian society where children grow up in families, not institutions, and receive the support they need to thrive.
The fund is a special initiative created in 2019 for a period of 10 years that grants donations in memory of Tanya Kovacheva. It was created by the Oak Foundation and is hosted by Swiss Philanthropy Foundation.
Website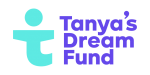 S2Cities
The S²Cities (Safe and Sound Cities Programme) aims to improve the safety and well-being of young people in urban environments.
The program is an initiative created in 2021 and led by Global Infrastrucure Basel, supported by the Botnar Foundation and hosted by the Swiss Philanthropy Foundation, which administers and distributes the donations.
Website


Early Childhood Regional Networks
The Early Childhood Regional Networks Fund aims to support early childhood development by strengthening regional networks.
It was established in 2021 by Oak Foundation, Open Society Foundations and Porticus. The Human Safety Net and The Two Lillies Fund are in the process of co-funding it. It is hosted by Swiss Philanthropy Foundation.
Website

Finance for Biodiversity
The Finance for Biodiversity (F4B) initiative was established in October 2019 to increase the materiality of biodiversity in financial decisions, thereby better aligning global finance with nature conservation and restoration.
The initiative is supported by the MAVA Foundation as well as Children Investment Fund Foundation (CIFF) and its work is guided by a group of experts and practitioners in the field. Swiss Philanthropy Foundation hosts the fund and is responsible for the administrative and contractual management of F4B's support.
Website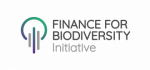 Swiss Philanthropy Foundation © 2016