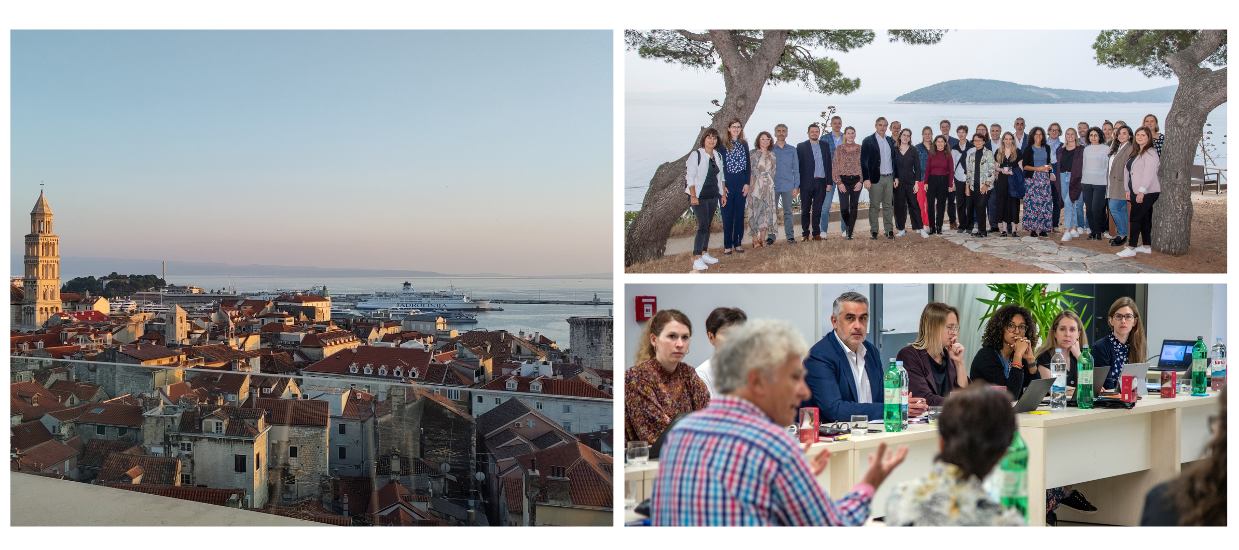 Lucile Bula, Aïssata Traoré and Laurent Hostettler, members of the Swiss Philanthropy Foundation team have taken part in the steering committee of the Transnational Giving Europe network. The annual steering committee is an opportunity to meet the new faces of the network partners, to discuss the evolution of the network and the stimulating projects that this exceptional collaboration can bring about.
The TGE network is constantly seeking to improve its services to encourage cross-border giving, such as the online giving platform. As a result of the growth of the TGE network, which is reflected in the figures published in the latest annual report, the topic of good governance for the network was central to the discussions.
Thanks to the European Foundation for Philanthropy and Society Development (EFPSD) for hosting this year's committee in Split, Croatia, and for making us discover the treasures of this city. The meetings took place at the Mediterranean Institute for Life Sciences – MedILS.
Swiss Philanthropy Foundation © 2016