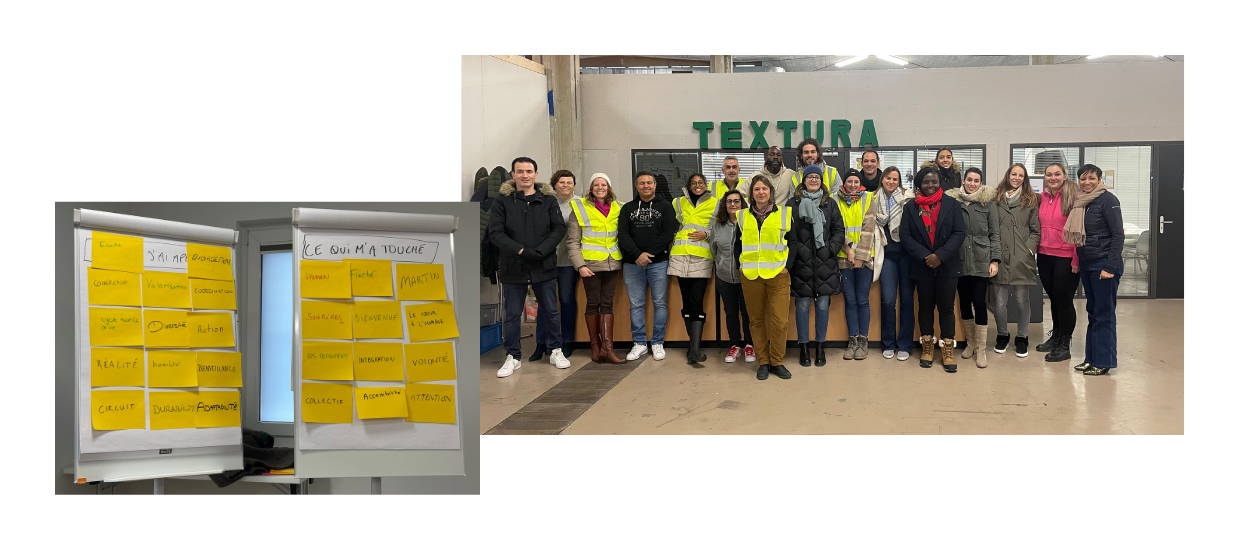 Every year, our team lends a hand to an organization as the holidays approach.
Swiss Philanthropy Foundation and WISE – philanthropy advisors spent a day with DEMARCHE – a cooperative society in Lausanne, active in training and support for the reintegration of professionals looking for work. During the morning, we participated in the collection and sorting of textiles at the Textura company, then we visited the second-hand store Ateapic in Flon. We finally took the metro to the Restaurant de l'Union in Epalinges where we had the opportunity to exchange with Assya Gendre and Stéphane Manco over a delicious meal.
We thank all the people we met for their warm welcome. This day was enriching for each of us.
It is an opportunity to remind us that philanthropy can be a gift of money, but also of time devoted to causes or people in need. In 2020 in Switzerland, approximately 1.2 million people carried out an unpaid activity within an organization, an association or a public institution.
Swiss Philanthropy Foundation © 2016