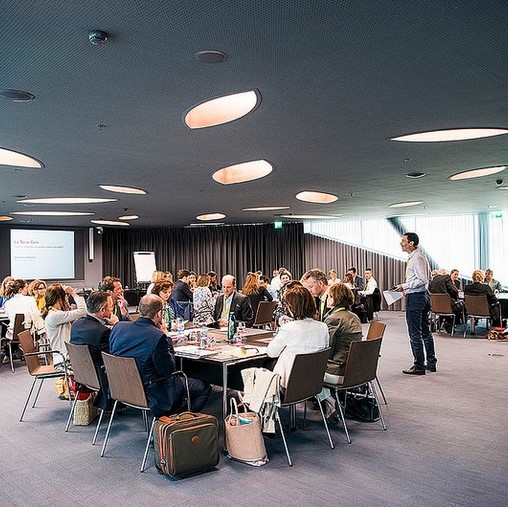 This was the central issue that was addressed during a workshop conducted by Etienne Eichenberger, President of Swiss Philanthropy Foundation on the occasion of the 16th "Symposium des fondations" organized in Geneva on 7 June 2017 by SwissFoundations, the association of the swiss grant-making foundations.
Philanthropy is in motion, just like the actors who make it up. "NewGens" embody the new generation of philanthropists who do not define themselves as such, but prefer to speak of commitment.
The way in which they approach philanthropy is different from the generations that preceded them but is nevertheless part of a family process, with the will to get involved. The look of this new generation on philanthropic projects is proactive, calling for greater impact, transparency and consistency.
Find the complete article that AGEFI dedicated to this workshop.
In order to accompany NewGen, Swiss Philanthropy Foundation has supported the "NewGen Council" meetings since 2016, through its thematic Fund "Promotion of Philanthropy". These interactive workshops bring together young philanthropists aged 25 to 35 from 11 different countries, who collectively tackle issues related to their philanthropic projects, governance and their contribution within their family.
©SwissFoundations/Regina Jäger Fotografie
Swiss Philanthropy Foundation © 2016