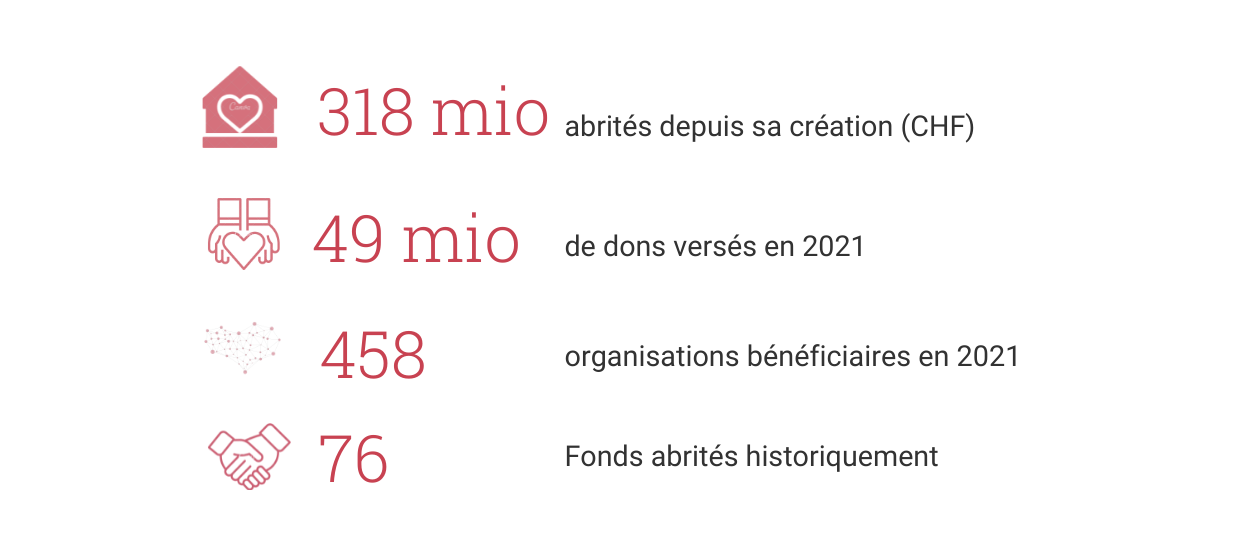 During the year 2021, donors' gestures of generosity and solidarity continued to increase, as shown by the key figures for the past year. Donations reached CHF 49 million in favor of 458 beneficiary organizations.
In 2021, 8 new hosted funds were created, bringing the total number of funds created by Swiss Philanthropy Foundation to 76, of which more than 50 are active today with 108 people sitting on their steering committees. 348 donors have made donations, bringing the cumulative total of donations received since the Foundation's creation to CHF 318 million.
The figures are also exciting within the Transnational Giving Europe (TGE) network, for which Swiss Philanthropy Foundation is the representative for Switzerland.
In 2021, the trend of a strong increase in cross-border European donations already noted in 2020 continues: donations within the 19 member countries of the network amount to EUR 30.6 million this year, an increase of 107% compared to 2020.  There are 10,977 donors (+24%) and 464 beneficiary organizations across Europe.
In Switzerland in particular, 169 donors based in Switzerland were able to make donations to beneficiary organizations in Europe. 51 Swiss organizations received more than CHF 3 million from Europe.
Swiss Philanthropy Foundation © 2016