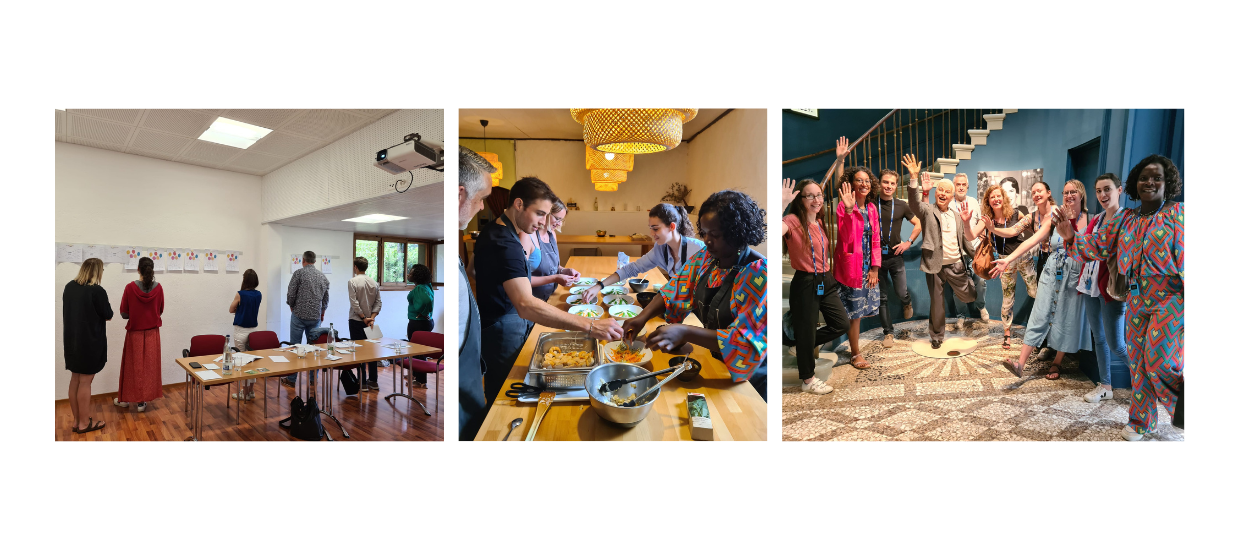 Swiss Philanthropy Foundation team comes out enthusiastic and stimulated by two days spent in the Lavaux region during a strategic and teambuilding retreat.
During the first day, which took place in the peaceful setting of Crêt-Bérard, we reflected together on the concrete actions to be taken to implement the Foundation's 2022-2025 strategy.
Everyone was able to express themselves and ended this very productive day with a clear vision of the actions to be undertaken in the next 12 months and more. We would like to thank Séverine Felley, professional coach, for her guidance during this day.
The second day took place in Vevey and its surroundings, where we took part in a "Master Chef" cooking challenge followed by a tasting of the dishes we created, and then we went to Chaplin's World for an instructive visit of this place dedicated to the life and work of Charlie Chaplin.
Swiss Philanthropy Foundation © 2016