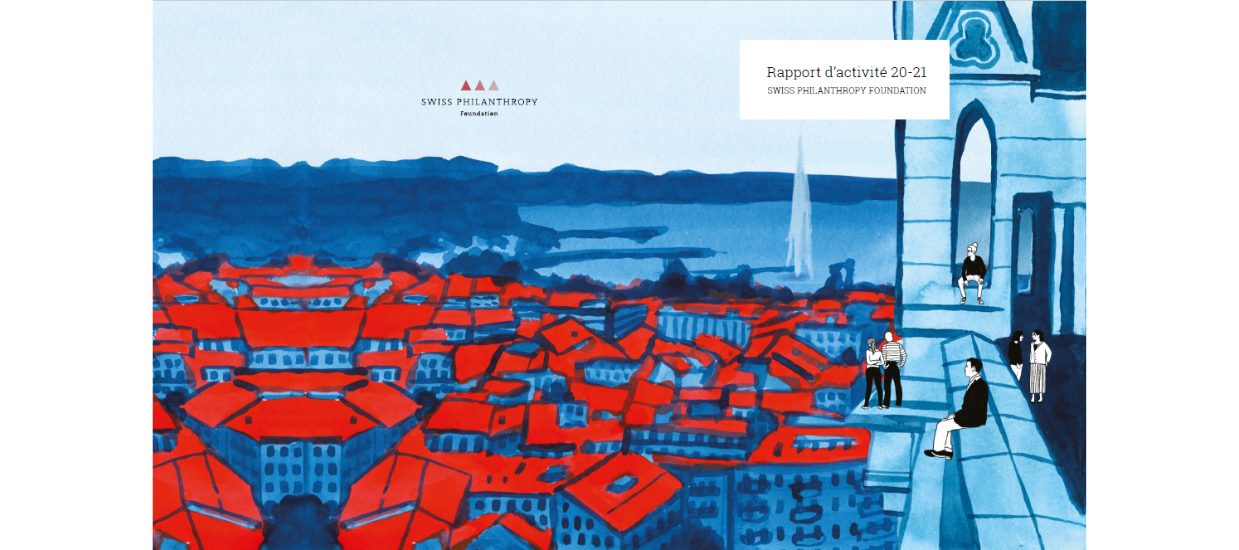 Discover our new activity report! We are pleased to share our bi-annual activity report, looking back on the years 2020 and 2021 of the Foundation.
We present the figures and highlights of these two years, which are part of a period of strong growth. This growth is expressed on the one hand by the donations received, i.e. CHF 119 million in two years, but also granted on behalf of the funds sheltered by the Foundation, amounting to CHF 108 million in two years. 19 new funds were opened with the Foundation during these two years. The governance of the Foundation has also grown, with seven new staff members and two new external members of the Finance Committee. And let's not forget the ecosystem of our sheltered funds, with a total of 108 people sitting on the steering committees.
In a new format, the report also gives a voice to philanthropists, beneficiaries and partners to express in a concrete way how the solutions offered by the Swiss Philanthropy Foundation allow for impactful philanthropic initiatives.
Swiss Philanthropy Foundation © 2016