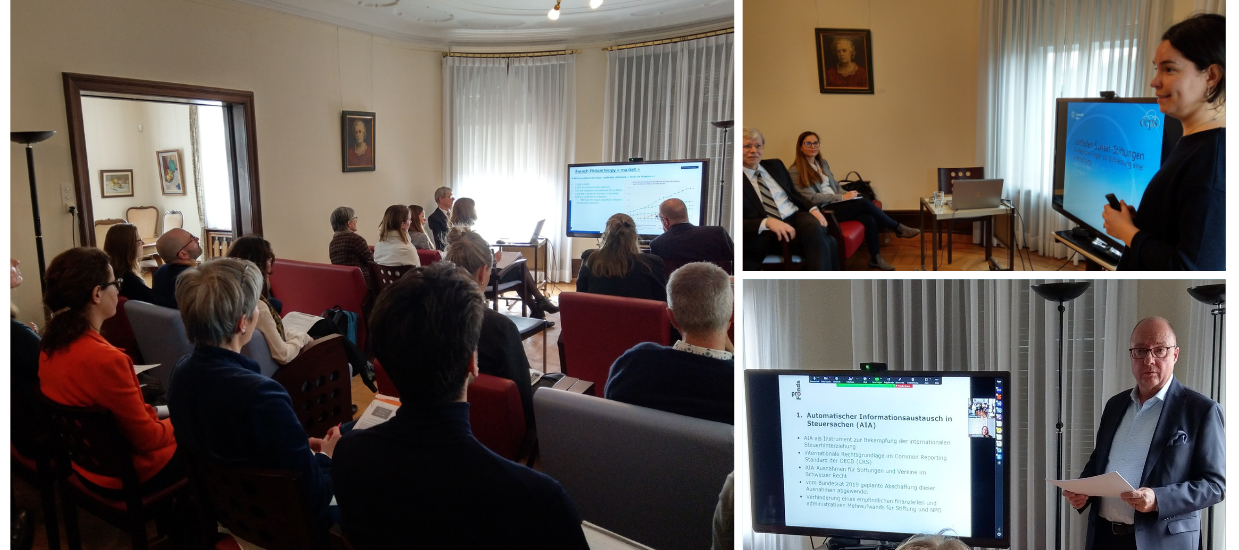 The Swiss umbrella foundations gathered for their 14th annual workshop. Sabrina Grassi, Director general of Swiss Philanthropy Foundation, took part in the event.
The theme of the workshop was "Looking Abroad", and the presentations by Tonika Hirdman of the Fondation de Luxembourg, Sabine de Soyres of the Fondation de France and Sabrina Scherbarth of the Stiftung Universität Mannheim provided an overview of the activities of umbrella foundations in three European countries. The second part of the workshop was dedicated to presentations on current issues for Swiss umbrella foundations by Alice Hengevoss from CEPS and Christoph Degen from proFonds.
These meetings are an opportunity for the members of Swiss umbrella foundations to get to know each other better and to exchange views on the topics that are important to them. Thanks to Limmat Stiftung and proFonds for organizing this successful event!
Swiss Philanthropy Foundation © 2016