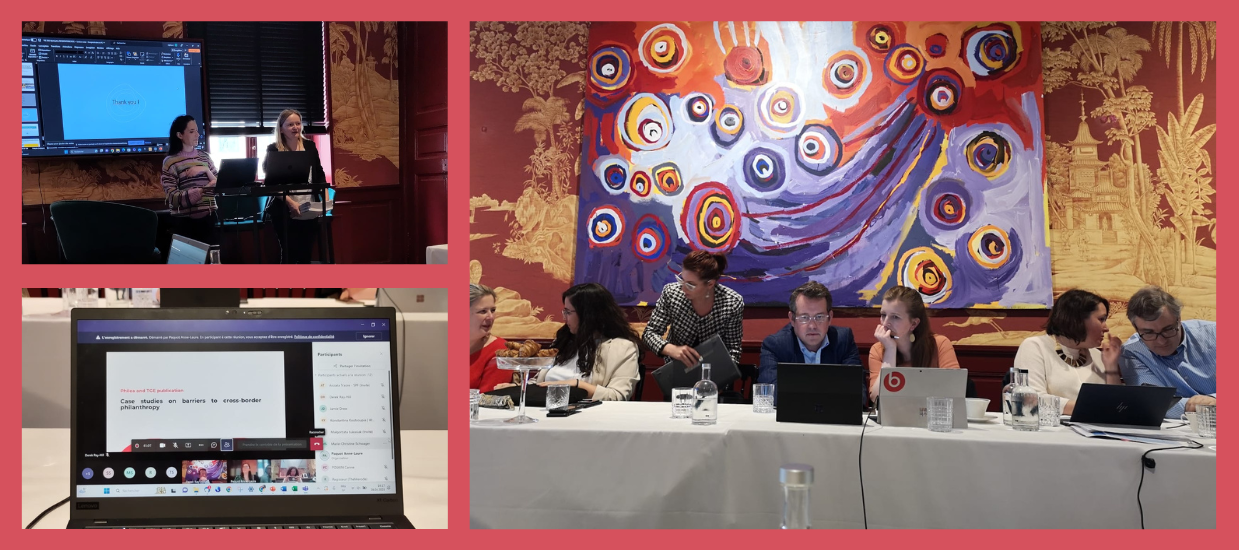 The partners of the Transnational Giving Europe network met last week in Brussels for the Spring Steering Committee, one of the two annual steering meetings. These meetings are an opportunity to exchange with our European colleagues, review the network's activities and set development goals for the year.
Here are some significant data that emerged from the meeting:
The number of donors using TGE has increased, it is now the highest since the creation of the network in 1998, with 12'700 donors. It is also interesting to note that many of them are recurring donors.
Encouraging news also for the environment, art and heritage sectors, which are growing both in terms of the number of organizations registered with the network and the volume of funds raised, while education remains the area that collects the most international donations. The total amount of donations in all 19 countries of the network amounts to EUR 21.8 million.
In Switzerland, EUR 3.6 million was donated from Switzerland to Europe for 111 organizations, and EUR 2.5 million was received from Europe by 63 Swiss beneficiary organizations.
Swiss Philanthropy Foundation © 2016