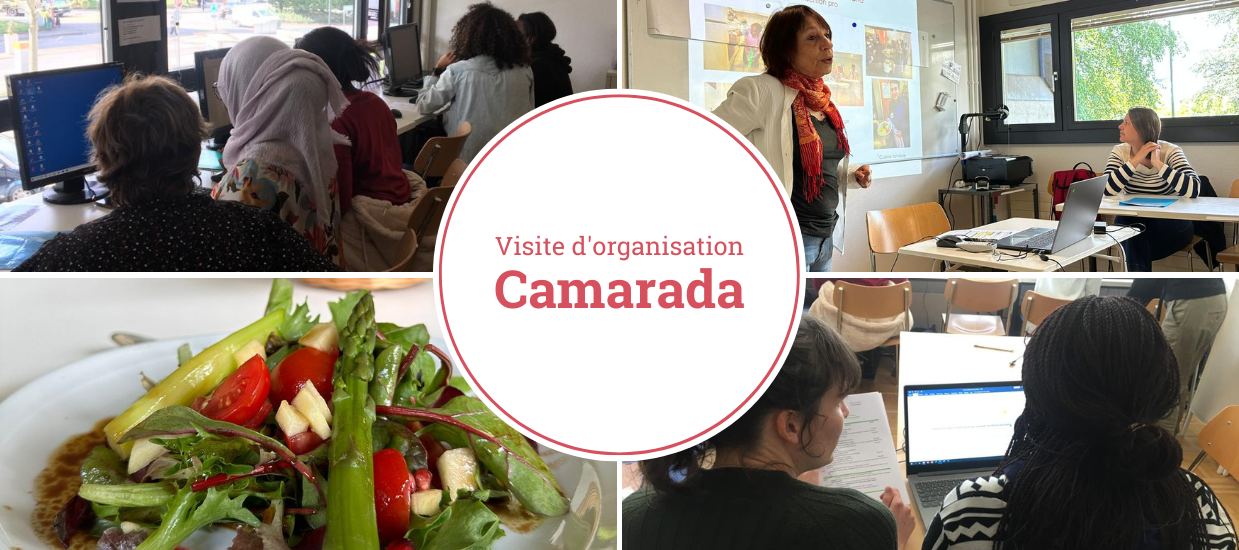 In order to better understand the themes supported by some of our hosted funds, including our thematic funds, we periodically participate in visits to organizations. Last week, at the invitation of WISE – philanthropy advisors, members of our team visited the premises of the Camarada association in Carouge.
This association, which has been active for over 40 years, welcomes, trains and promotes the professional integration of migrant women in Geneva. In Carouge, the structure offers pre-professional training modules, in particular for home workers, as well as individual follow-up, for example for job hunting. Each year, nearly 1000 migrants of 80 different nationalities attend the courses and workshops of the association Camarada in Geneva.
This is an opportunity to remember that the needs and the organizations that seek to meet them are everywhere, and also close to home.
After a presentation of the association by Névine Attia Macchi, we attended the French and job application workshops, then we were invited to share the meal prepared by the women participating in the home worker training.
Thanks to the Camarada team and to all the women present for their warm welcome.
Swiss Philanthropy Foundation © 2016