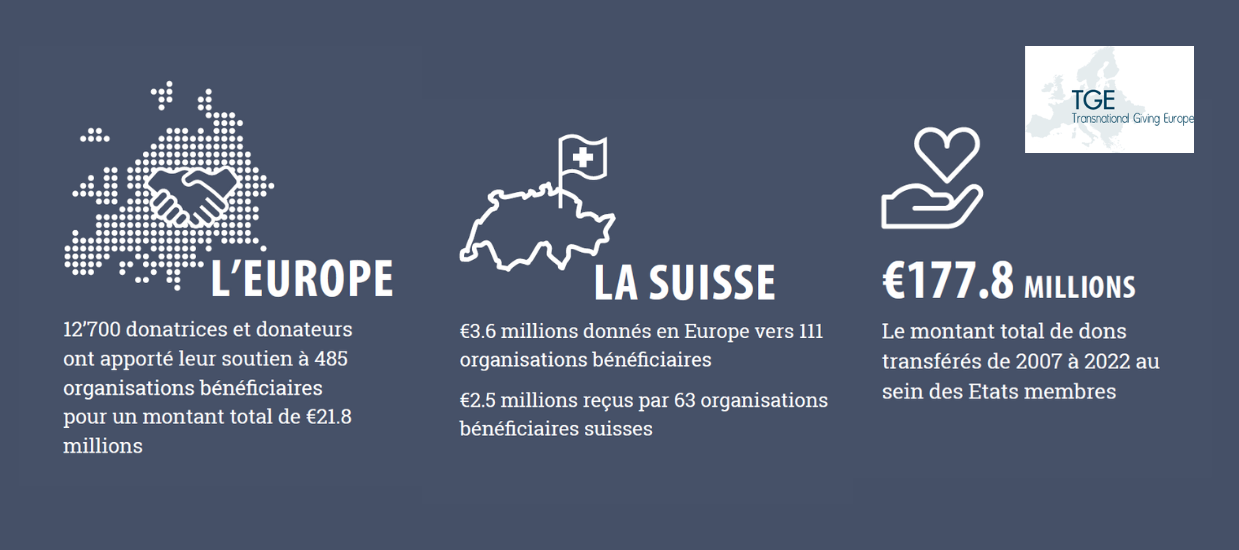 Philanthropy knows no borders! Swiss Philanthropy Foundation is the sole Swiss representative of the Transnational Giving Europe (TGE) network.
Created in 1998, this network aims to facilitate cross-border donations and promote European philanthropy. It currently has 19 member states, represented by the most important European foundations and associations.
In 2022, the number of donors using TGE increased to 12,700, the highest number since the network was set up in 1998. The total amount of donations in all 19 countries in the network came to EUR 21.8 million in 2022. In Switzerland, EUR 3.6 million was donated from Switzerland to Europe, benefiting 111 organizations, and EUR 2.5 million was received from Europe by 63 Swiss beneficiary organizations. Since 2007, a total of EUR 177.8 million has been transferred to member states.
Discover the page dedicated to the TGE network on our website
Swiss Philanthropy Foundation © 2016