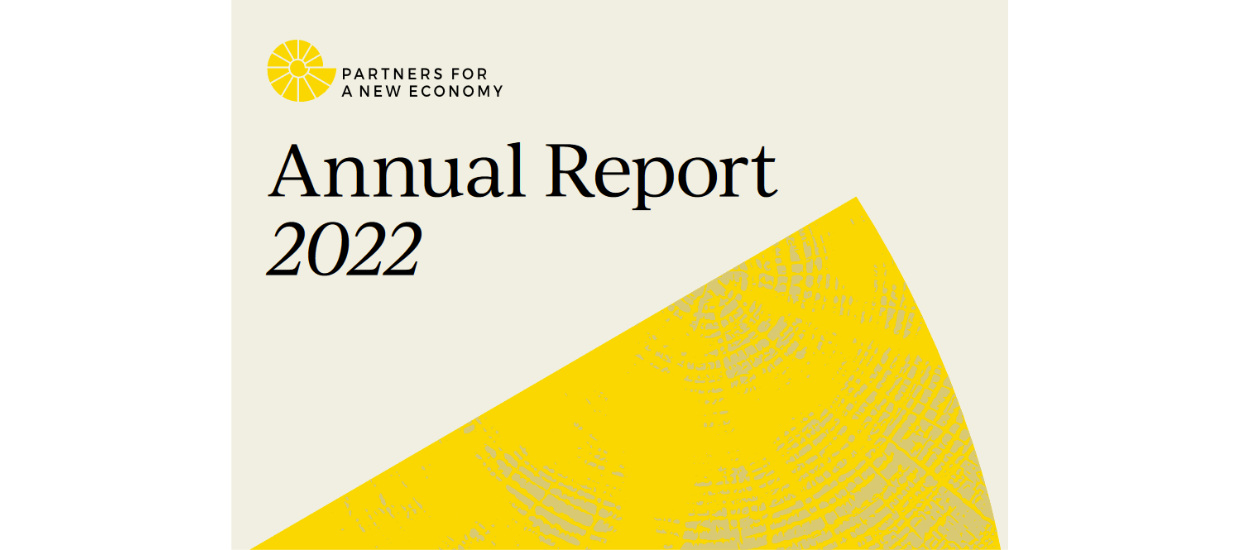 Partners for a New Economy (P4NE), a donor collaborative hosted by Swiss Philanthropy Foundation since 2015, has published its first Annual Report. P4NE is an international collaboration of donor foundations, which aims to transform the economic system so that it generates positive effects on the environment and society. The fund was established in 2015 by the MAVA, Oak, Marisla and KR foundations. The Laudes and Ford foundations, and Omidyar Network subsequently joined the collaboration.
This report provides an overview of P4NE's activities from 2022 – what the fund has funded, who it has worked with, what has been done and why.
This was the year the fund welcomed Omidyar Network, and bid farewell to the team at the MAVA Foundation, one of its founding partners, which ceased operations at the end of 2022.
2022 was also a year of developing and launching initiatives as part of the fund's activities, including: a new grants program for Aotearoa New Zealand; a monthly "Round Up" newsletter; a program of events, ranging from the first in-person P4NE gathering since the pandemic to a series of online horizon scanning sessions; and the launch of the New Economy Leaders Academy.
Swiss Philanthropy Foundation © 2016