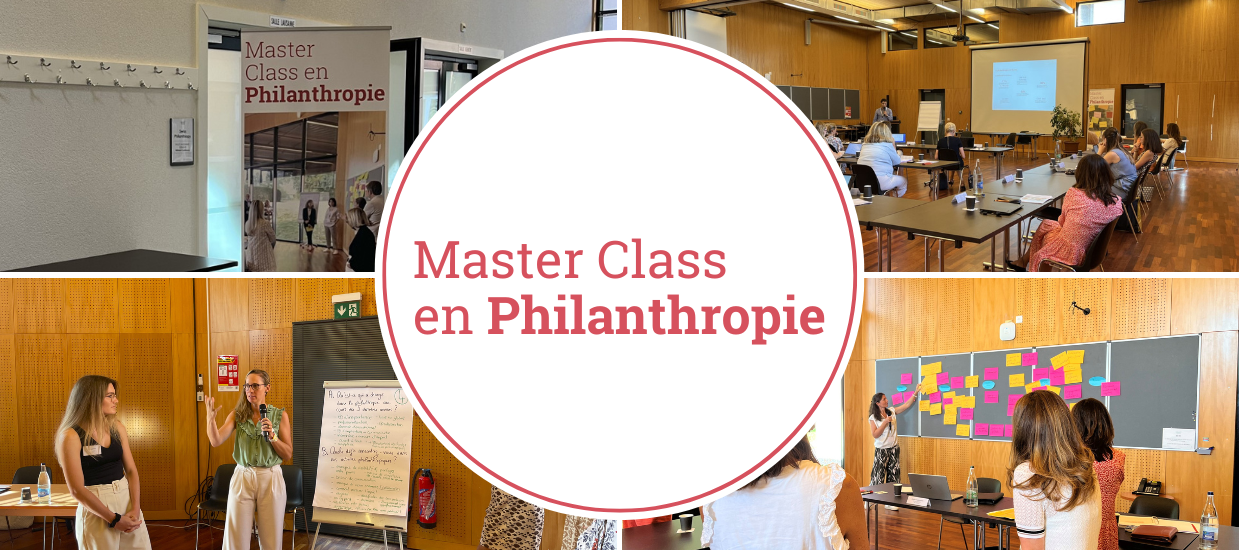 This year's Master Class in Philanthropy was once again well attended and sold out. At the Château de Bossey estate, a group of 25 participants took part in the training, bringing together people involved in foundation boards and management, banking and legal experts, as well as private philanthropists. Practical case studies, presentations and testimonials alternated, and participants noted the excellent group dynamics and especially appreciated the highly instructive moments of dialogue and exchange, particularly during the testimonials.
"A high-quality opportunity to reflect on and question our own practice, and to exchange views with other committed players. Opt for a plunge into the bath of philanthropy, you won't regret it!"
Here's the enthusiastic testimonial of a participant after 3 days of training at the 11th edition of the Continuing Education in Philanthropy.
Our warmest thanks go to our partners, the Center for Philanthropy Studies (CEPS) at the University of Basel and the Centre en philanthropie at the University of Geneva, as well as to this year's participants and speakers.
If you are interested in attending next year's Master Class, please fill in the following form.
Swiss Philanthropy Foundation © 2016