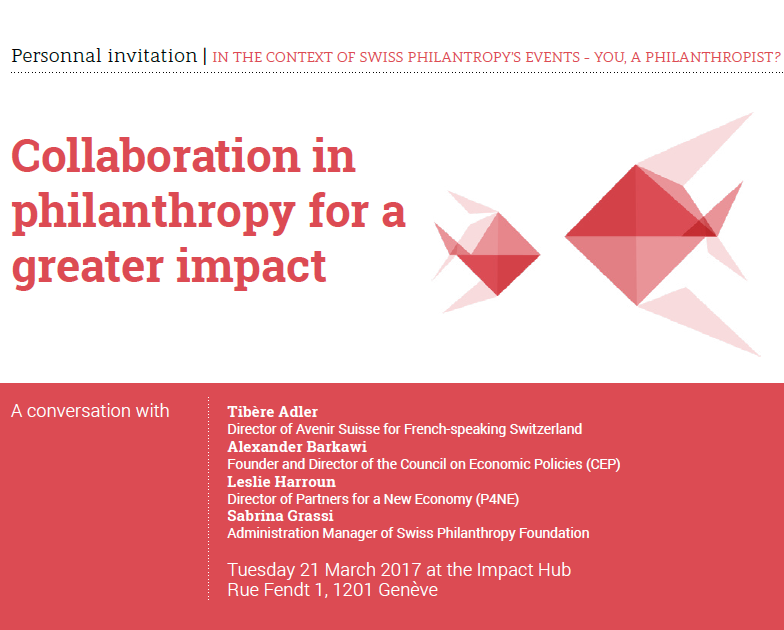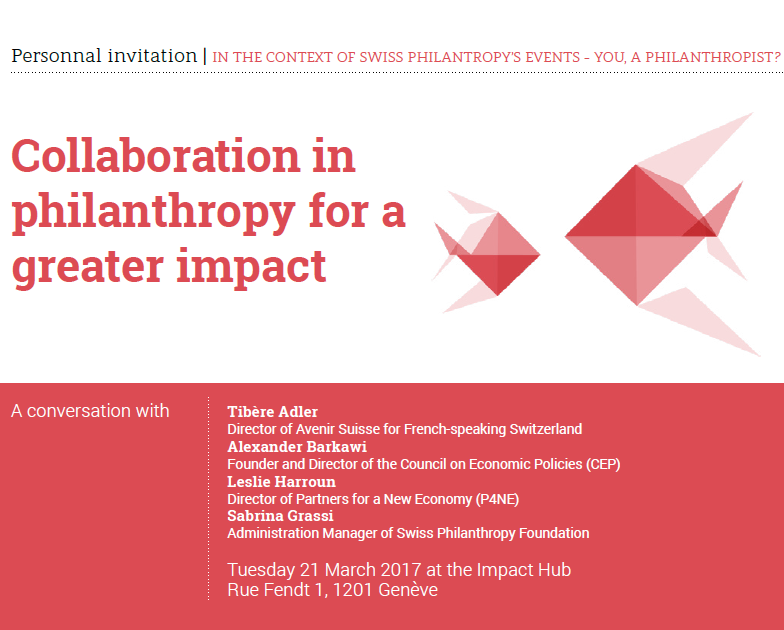 In the framework of the events organized in French-speaking Switzerland on the theme "Is philanthropy for you", Swiss Philanthropy Foundation proposes an original formula: a breakfast animated by a discussion on collaboration between philanthropic foundations for greater impact.
It is through the prism of conversations moderated by Tibère Adler, Director for French-speaking Switzerland at Avenir Suisse, that the idea of working together to achieve larger goals will be addressed. Sabrina Grassi, Administration Manager of Swiss Philanthropy Foundation, will explain how a collaborative sheltered fund works and its advantages. Leslie Harroun, Director of the fund Partners for a New Economy, will explain the leverage effect of such a collaboration to succeed in transforming the current economic system into a sustainable one. Finally, Alexander Barkawi, Founder and Director of the Council on Economic Policies, will tackle the subject from the perspective of the impact created by this kind of collaborative initiatives.
This event will take place on Tuesday 21 March 2017 at 8.30 a.m. at the Impact Hub Geneva. The number of seats being limited, we invite you to contact us at the following address contact@swisssphilanthropy.ch if you wish to participate.
Swiss Philanthropy Foundation © 2016