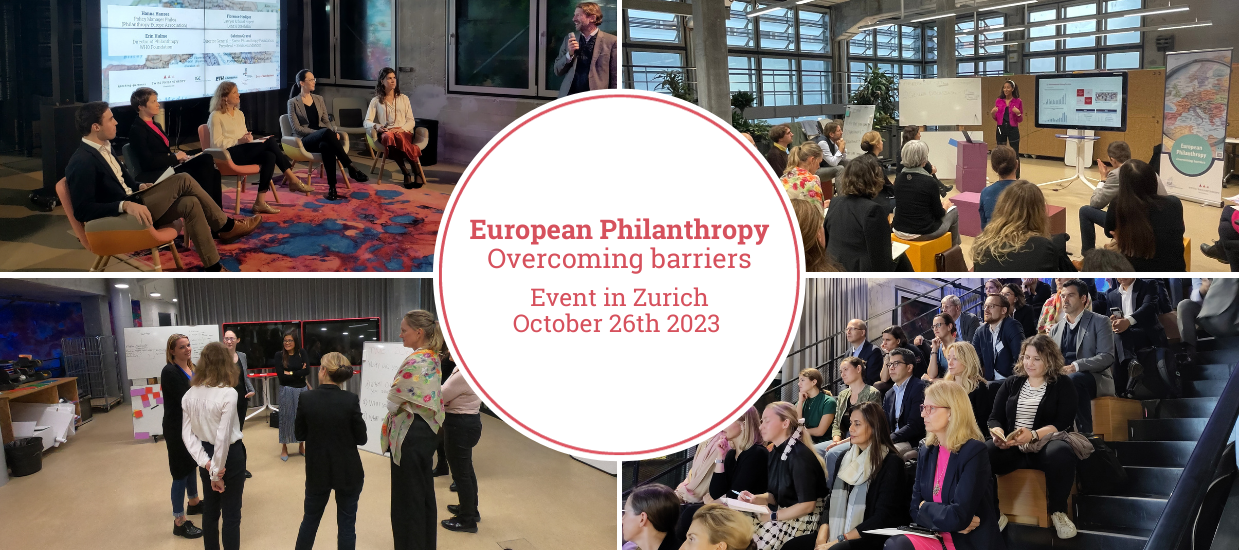 The "European Philanthropy: overcoming barriers" event, which took place on October 26 at the ETH Student Project House in Zurich, kicked off with a workshop designed specifically for Swiss non-profit organizations raising funds in Europe. Its aim was to explore effective philanthropic solutions and provide an overview of tax considerations for cross-border giving in Europe. The interactive sessions inspired participants, who left better equipped for their fundraising in Europe.
The day continued with a round table entitled "European Philanthropy: Overcoming the obstacles", bringing together a variety of experts to shed light on the challenges and solutions of cross-border giving. The event concluded with a moment of conviviality and fruitful networking, forging connections to drive positive change.
Thank you to all the participants, speakers and partners who contributed to the success of this event. Special thanks to our partners and co-organizers: Transnational Giving Europe, specking+partners GmbH, proFonds, ETH Foundation and SwissFoundations.
Missed the event? No problem! Don't hesitate to contact us for information and resources on transnational giving in Europe. Find out more.
Swiss Philanthropy Foundation © 2016