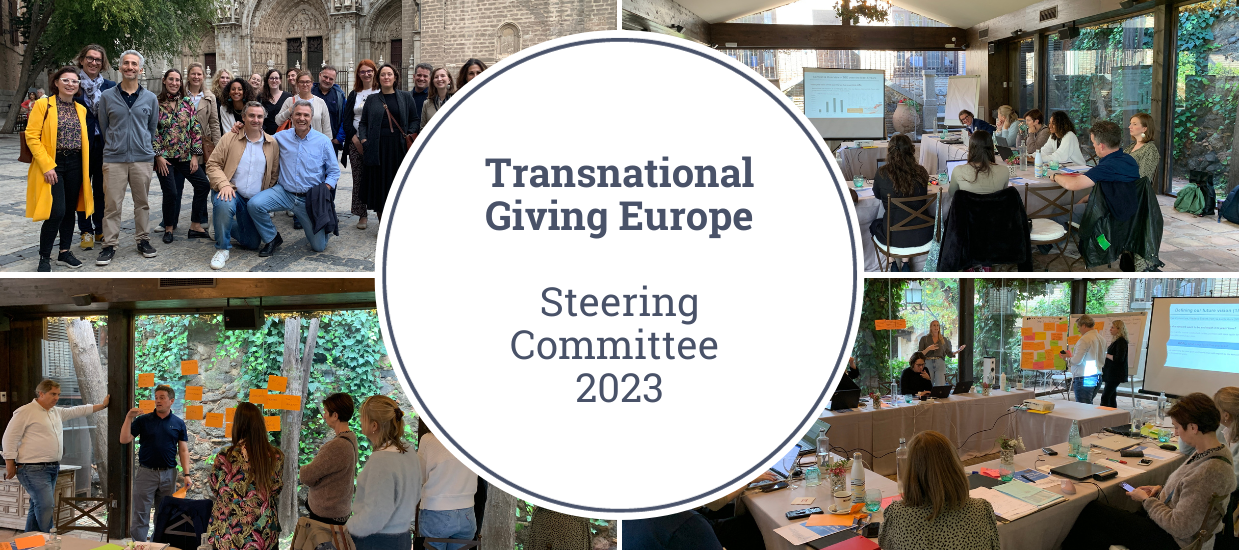 The 2023 Steering Committee of the Transnational Giving Europe (TGE) network was held from October 18 to 20, 2023 in Toledo, Spain.
The network comprises 19 member countries across Europe. It promotes European philanthropy and facilitates cross-border donations.
Swiss Philanthropy Foundation, which has represented the network in Switzerland since 2008, was present at this event through two members of its team: Lucile Bula, Director of Operations, and Aïssata Traoré, Project Administrator and TGE Coordinator for Switzerland.
The Steering Committee is an opportunity for the operational team and partner members of the European network to meet, discuss the network's present and future challenges, and imagine the stimulating projects that this exceptional collaboration can generate.
We would like to thank Fundacion Empresa y Sociedad, the network's Spanish representative, for welcoming us to Toledo this year.
Swiss Philanthropy Foundation © 2016