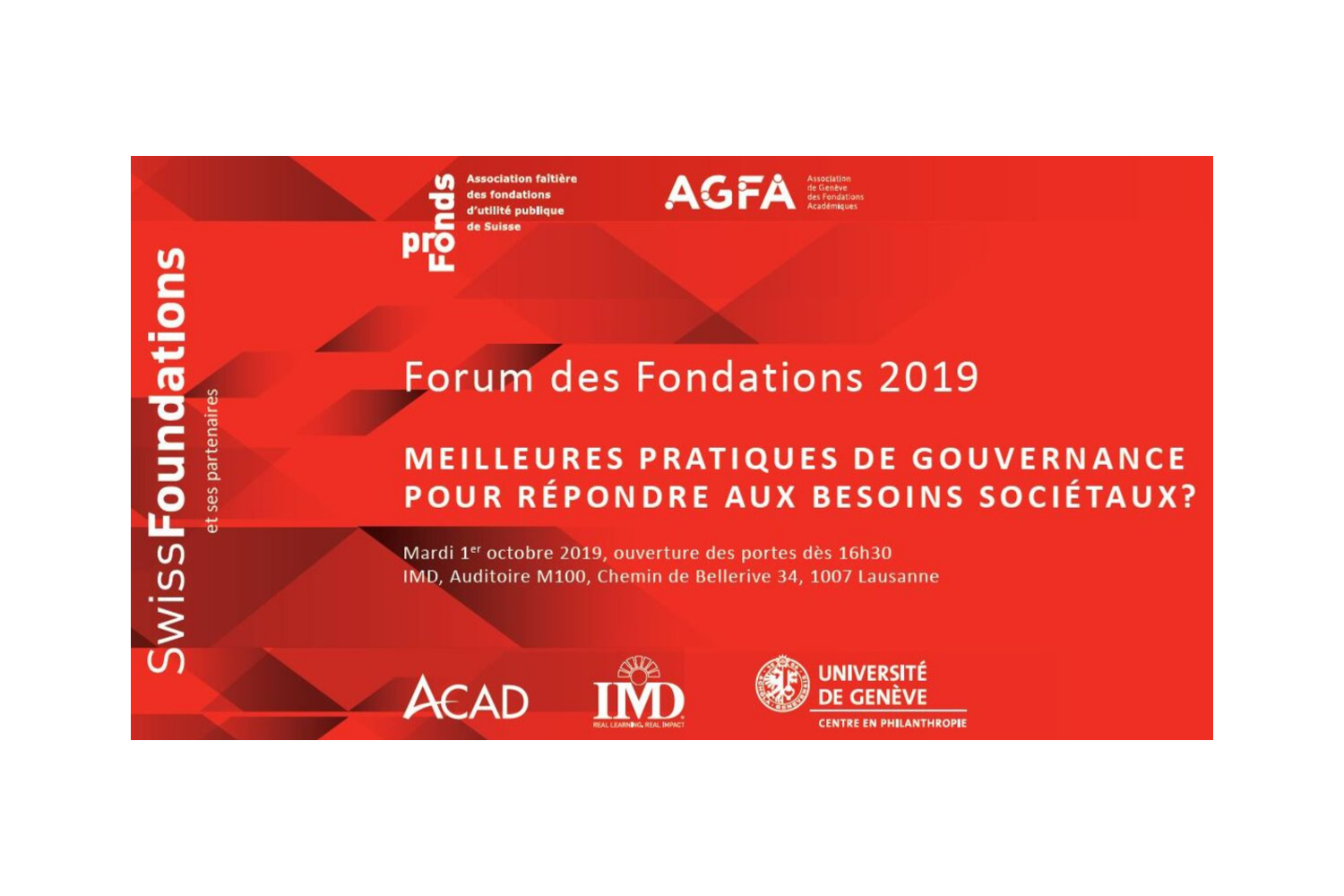 For its ninth edition, the next SwissFoundations Foundations Forum will be devoted to governance issues, a theme at the heart of current events in the foundation sector.
Swiss Philanthropy Foundation is participating in the event and will be represented by its Director and President: Sabrina Grassi and Etienne Eichenberger, who will speak in plenary on the panel: "Finance and organisation: to shelter or not to shelter, that is the question! ».
In the current context, foundations must face an upsurge in regulations and respond to issues of transparency. The sheltering foundation model represents an interesting alternative for philanthropists, since it provides a framework for good governance within a structure of trust. In addition to relieving the donor of administrative responsibilities, the umbralla foundation ensures follow-up in the allocation and use of donations with beneficiaries organizations, while ensuring compliance with public utility criteria. For 13 years, the Swiss Philanthropy Foundation has been supporting donors in the implementation of their philanthropic projects, and in 2019 it celebrated the opening of its 50th sheltered fund.
The Foundations Forum will take place on Tuesday 1 October in Lausanne and will bring together the major players in the world of foundations in French-speaking Switzerland.
For more information and to register
Swiss Philanthropy Foundation © 2016