This Thursday 26 November 2020, Swiss Philanthropy Foundation participated in the "Taxation and philanthropy" conference, organized by the Geneva Centre for Philanthropy of the University of Geneva (GCP).
This international academic event offers experts from around the world a forum to meet and exchange national or regional knowledge and perspectives on the taxation of philanthropic donations.
Sabrina Grassi, Director General of Swiss Philanthropy Foundation spoke on 26 November at the workshop on cross-border philanthropy, entitled: "Cross-border philanthropy and tax barriers: should they be eliminated?". She presented the point of view of the practice around the "Transnational Giving Europe" network, of which our Foundation is the sole representative in Switzerland, as well as the challenge represented by the routing of European donations within the framework of the Covid-19 Solidarity Response Fund for WHO.
At the end of the event, a practical manual will be available in open access entitled "Routledge Handbook of Taxation and Philanthropy". To find out more, go directly to the University of Geneva website.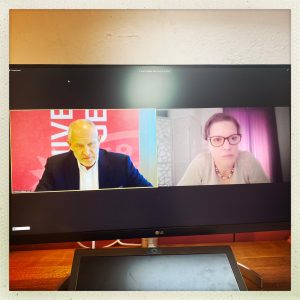 Swiss Philanthropy Foundation © 2016